Social Media Downloads & Posts
Help share the message on One Tribe One Day by using the following images and suggested posts on your social media accounts, and don't forget to include the #OneTribeOneDay hashtag!
How to download a social media image
Click on the image you want (or tap and hold on your phone) and save it to your computer or phone's photo gallery. Next, go to the social media page you want to update and either create a new post and upload the image or click on your profile/cover photo and upload the image when it prompts you to. The images are already the correct size.
Don't forget to include the web address (otod.wm.edu) with your image so that others know how to participate.
Profile Images
---
Cover Image

* This image can be used on both Facebook and Twitter


---
In-post Images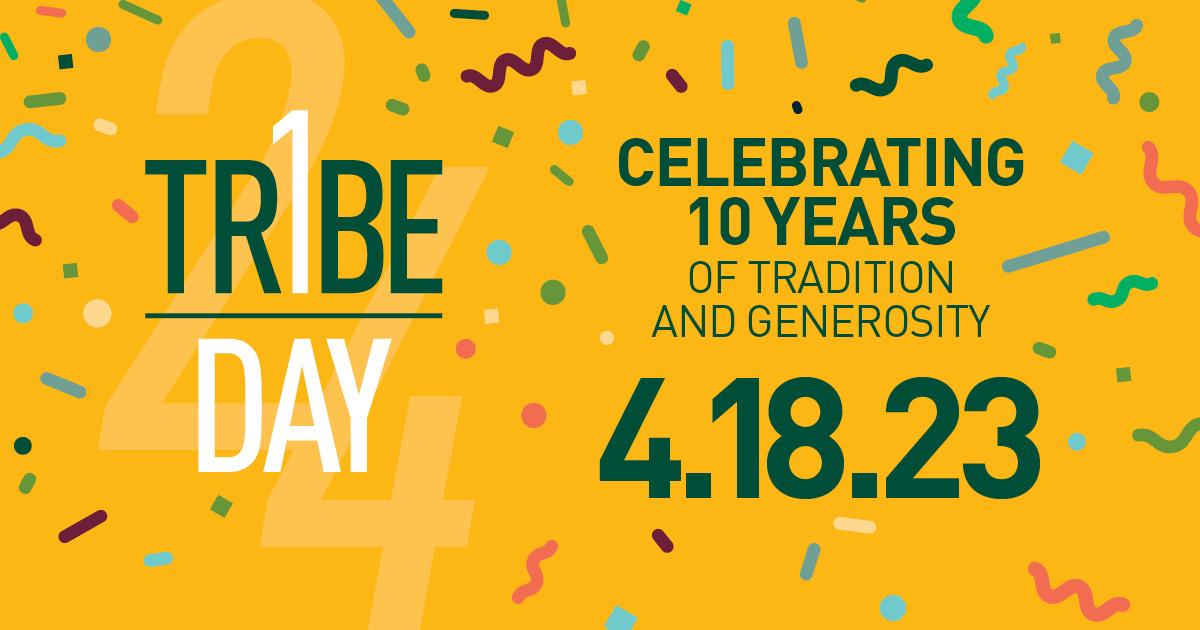 Square Version Instagram Story Version
---
GIFs
View all W&M GIFs on our GIPHY page.
---
Post Suggestions
Ahead of April 18
Mark your calendar for April 18: #OneTribeOneDay! Join us to celebrate 10 years of giving back and paying it forward. Help spread the word to make it our biggest giving day yet. Check out the day's events, new challenges and more: https://impact.wm.edu/OTOD
April 18 is #OneTribeOneDay. Help make this another record-breaking year! Every gift to any area, no matter the size, makes a difference. Join us to celebrate 10 years and support the area that matters most to you: https://impact.wm.edu/OTOD
On One Tribe One Day
Happy #OneTribeOneDay! With over $1 million in new challenges, this could be our biggest year yet! Join us to celebrate 10 years of this giving day tradition. Check out today's events, challenges and more: https://impact.wm.edu/OTOD.
Let's make today our biggest #OneTribeOneDay yet! Join the 10-year celebration — check out the day's events, 10:1 matching challenges and more. Every gift, no matter the size, will make an even greater impact today: https://impact.wm.edu/OTOD